4 Reasons To Choose The Dublin Painters

Experienced And Highly Trusted
To provide our clients with the best quality of painting and home renovation, we ensure that our painters receive relevant training. They are made familiar with the traditional practices and latest trends in home painting. Our certified expert painters will ensure your home is painted safely and professionally.

Reliable Customer Service
Got any questions for us? You can reach The Dublin Painters from 8:00 AM to 8:00 PM daily through our social media accounts (Facebook and Twitter), phone number, email address, and live chat. Our staff are well trained to assist you with any queries. They're also very friendly and love to help.

Fast Yet Efficient Workers
Whether it's arriving on site or finishing a project, The Dublin Painters ensure that we deliver nothing short of stellar service on time. We never let our clients down by finishing our job fast and efficiently. Our painters and decorators do not leave until the job is completely done and you're completely satisfied.

100% Satisfaction Guaranteed
The Dublin Painters offer different warranties and are fully insured to keep our clients satisfied even after the service. We take pride in the quality of our work, but we still want to add an extra layer of protection to our valued customers. With The Dublin Painters, painting and home decoration have never looked so effortless.
Projects executed with attention to detail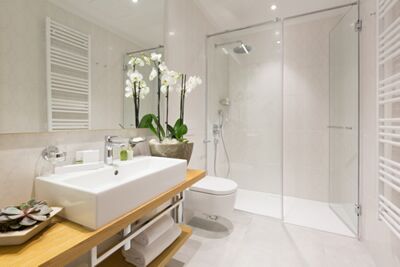 Rathgar, Dublin
Bright Bathrooms
In this home south of the city, our team was tasked with a full bathroom renovation and painting.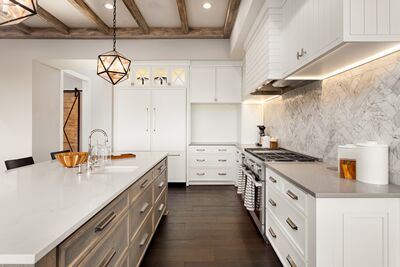 Dundrum, Dublin
Clean Kitchens
In Dundrum the Clancy family needed their new kitchen decorated. They were very happy with the results.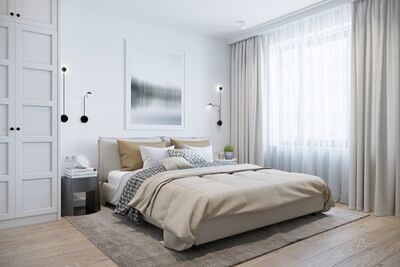 Clontarf, Dublin
Relaxing Bedrooms
In Clontarf Laura McEnany wanted her bedroom repainted and refreshed. We were happy to oblige.
What We Do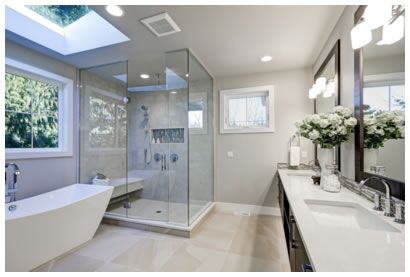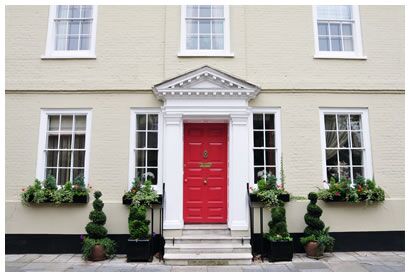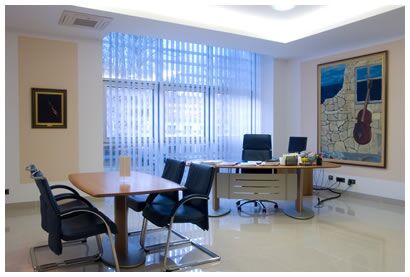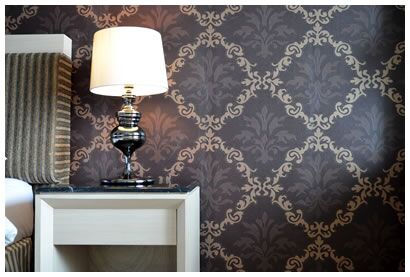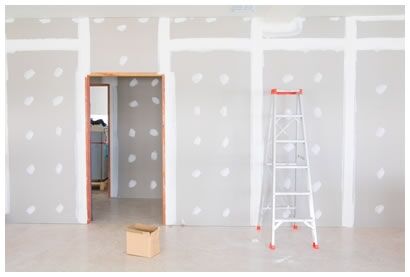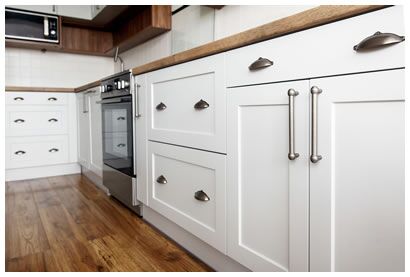 Competitive rates and a competitive edge
Our experience over the years has provided us with the right skills needed for a successful home renovation. Our painters have a diverse experience in painting and decoration and helping clients across Dublin achieve their dream home transformation. From painting the house with the desired colours to decorating in a style suited to the client's taste, we have the best workers and are able to fit your budget with our customer-friendly rates.
Strong and responsive customer care
We are quick to answer your calls. If any problem arises, you can reach us via our contact numbers and social media pages. We also provide a free quotation to anyone interested in our services so you can plan your home remodeling budget accordingly.
The Dublin Painters gives our clients safety in terms of our insurance and the warranty for our work. Our manpower is equipped to transform your home efficiently, anytime and anywhere. We never leave our clients hanging. We make sure the job is completely and thoroughly done. Quality is a top priority in all our projects.
Unlike other painters, The Dublin Painters never leaves your house in a mess after the work is done. We make sure to clean up once our work on your painting and decorating project has been completed. We also vouch for our workers since they have all been thoroughly cross-referenced and checked.
A wide range of painting services across Dublin
The Dublin Painters provides a way array of painting services for our clients across Dublin Region and other areas. Our team can work on any painting project to help you achieve your desired goal.
We offer the following painting services:
Interior Painting
Exterior Painting
Commercial Painting
Wallpapering
Plastering/ Drywall
Kitchen Cabinets
Deck/ Patio
Gate/ Fence
Reviews from our satisfied clients
Our home looks great and we have gotten lots of comments on the new colours. I will definitely recommend your company to anyone looking for skilled painters in Dublin.
Sean Treacy
Rathmines
I hired The Dublin Painters to repaint my sitting room and hallways and I'm so happy with how it turned out. My home feels brighter and more uplifting when I arrive home from work. Great service.
Cathy Sweetman
Santry
Everything was completed to a very high standard. It was very neat with no touch-ups needed. We felt the price was very fair. Thank you for everything, from the O'Brien family.
Chris O'Brien
Dun Laoghaire
The Top Painting Service in Dublin
Five Year Insurance Backed Guarantee
Not satisfied with our work? That's rare, but we will gladly fix any problem with our services until you are satisfied – free of charge! The Dublin Painters also offer a five-year insurance-backed guarantee for our work.
Free Colour and Design Consultations
The Dublin Painters also offers free colour consultation if you need any advice on what paint or wallpaper design best suits your home. Contact us anytime for a free quote and consultation. We will gladly help you.
Read The Dublin Painters Promise To Our Customers
Our painters and decorators will help you achieve your dream home transformation. We provide the best quality of service for your painting and home renovation needs across Dublin and its neighbouring counties.
Why choose The Dublin Painters?
Our Work Speaks For Us
With the quality of our service we enjoy a good reputation for being efficient and reliable in terms of painting and home decoration. Our workers are highly skilled and valued for their craftsmanship in the field. The Dublin Painters can also be reached easily through our service hotline and social media accounts.
We Offer Affordable Rates That Fit Your Budget
We see to it that we keep our working rates friendly and affordable for all our clients. Here at The Dublin Painters we want to give our clients good cleaning service for their money. Our services are priced competitively to keep up with the market.
We Cover Most Of Dublin And Beyond
The Dublin Painters serves different counties in the province of Leinster, including Dublin, Wicklow, Kildare, and Meath. We strive to expand our operations further in order to offer our service to even more clients.
Wide Experience In The Field
Our painters and decorators are all highly experienced in terms of transforming houses into something extraordinary. Their skills are unmatched as all our serviced customers have had the chance to verify.
We Offer Warranties For Our Work
Customer satisfaction is the goal of The Dublin Painters. We offer warranties for our work if the customer is not satisfied with our work. We can always solve any issues at our customer's convenience.
100% Completion Rate
The Dublin Painters make sure to finish the task at hand on time. We make sure to follow any deadline we previously establish with our customers.
Free Quotations
Customers can approach us to get a fast and free quotation for any services they are interested in. While we appreciate the trust when you choose The Dublin Painters, we do not hold any obligations to those who sign up for our free quotation.
Our Workers Are All Experts In The Field
All painters and contractors from The Dublin Painters are certified experts. They are C2 registered and covered by insurance. We also have a sister company that does excellent carpet cleaning in Dublin city and provides guaranteed service.
Large Resources and Manpower
The Dublin Painters operates a well-sized team for a commercial project in order to meet the client's timeline and budget. We also ensure that we do not disrupt our client's business while we work.